Now every week that I do this whole fruit thing... I have to think "omg... I have to give birth to something bigger than that."
I'm still super excited about the birth though. My appointments with Dr. Chandler have been great and I meet another OB in the practice next week. A local mom and new birth photographer, Anna (I posted her HBAC story here), is photographing the birth. Everything is all lined up, except we haven't done a maternity shoot yet and I totally haven't planned anything for one. And I haven't purchased or set up anything for the baby... ok so nothing is really lined up. I'm just excited!
I'm up 36 pounds this week, but I really don't feel big. I decided to measure my belly, hips and thighs to see exactly where I'm gaining, though I have no idea what is normal. My belly is 50 inches this week, so up 16 inches. Not much gained every where else, almost 3 inches on my hips and 1.5 in on my thighs, still smaller than after I delivered Milo or Ash. I was just curious how much weight that I had put on over the pregnancy was fat. I feel pretty good this week and baby seems to be happy too. I think we have finally settled head down, he or she isn't flipping all the time like before.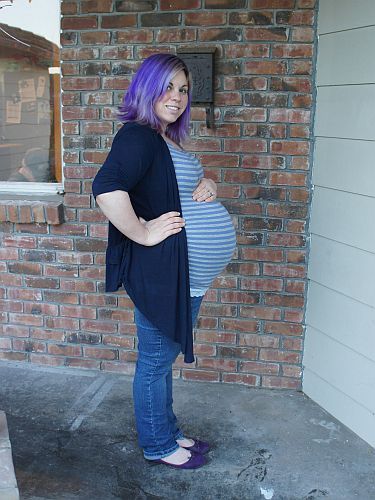 Remind me to at least put on mascara before taking any more pictures.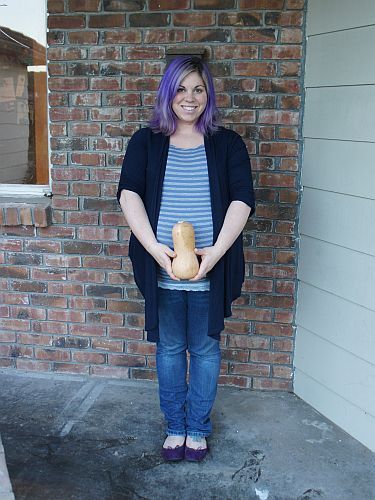 Baby is a butternut squash this week, about 5 pounds and 18 inches.