I'm starting to feel a lot more pregnant this week, like that there has in fact been a hostile take over and my body is not my own. Baby feels huge and moves almost constantly, and in all directions. My belly has become a hazard, I slam it into stuff all the time and it responds violently with pretty angry Braxton-Hicks contractions. One of the daycare babies kicked me in the stomach and I thought I was going to die. I've started getting out of bed using five point turns and am now constructing my elaborate pillow configurations. I'm just really big, and I feel like it just happened suddenly, though I know it hasn't. I have pictures to prove it.
I think I complete my 6th month next week :)
I'm supposed to be a ghost, headed to Milo's Halloween 3rd birthday party.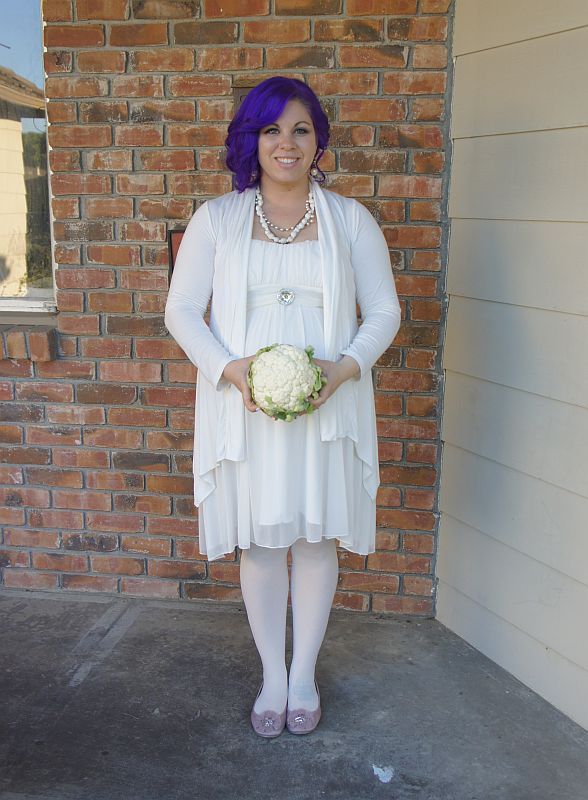 Baby matches. Cauliflower this week.