I changed my hair this week, we went purple! I feel like my face is starting to get puffier so I thought darker hair would be more slimming... or distracting.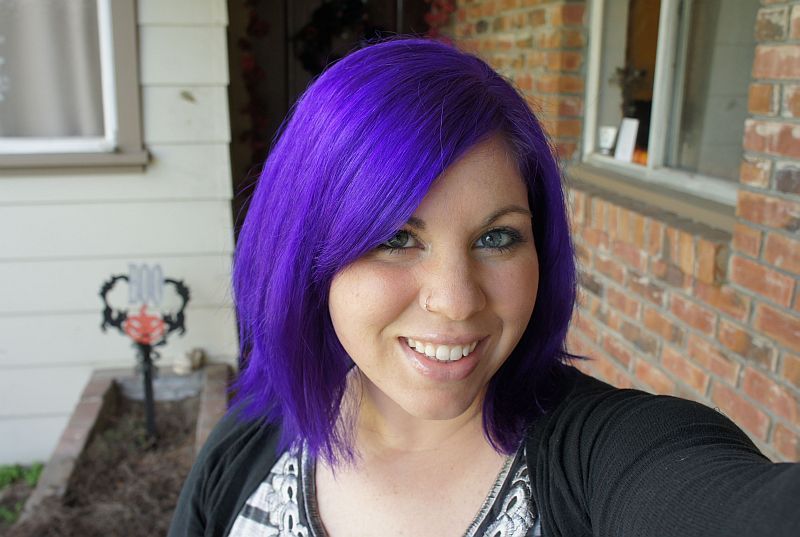 Robin Smitherman at Platinum Salon in Monterey is a magician, or of the devil... her skills are simply not of this world.
Baby is so active, I love it. When I'm busy and don't notice him or her for a while it freaks me out, I'm so used to almost constant movement!
I weigh exactly the same this week as I did at 24 weeks with Ash, only I've gained 21lbs and not 11lbs. It's weird, I've actually been gaining almost the same number of pounds each week as last time for the last month. My mom said that no matter what weighed she started pregnancies at she pretty much ended up at the same weight. Maybe that's happening.
I wish I was able to run more, or at all, I miss the definition in my legs. But I'm still able to keep up at nearly the same pace at kickboxing. I just tried piloxing, and loved it. It's pilates and kickboxing. I wish I could go every week... but with work it's almost impossible. Maybe I can find some piloxing youtube videos or something!
We likely have about 14 weeks to go. We still don't have a boy middle name locked down. Eric seriously suggested Danger last night. Suggestions very welcome. Please no one back Eric up on Danger.
Baby is about 12 inches long an weighs around 1.3lbs, approximately cantaloupe sized according to my sources.