On Thanksgiving I made good on my promise (to myself) to do a race! It was freezing, 29 degrees, but it was fun and super easy, belly and all! We finished much faster than I thought ad I was barely tired at the end. We decided to do another race in December, maybe a 10k! Here are some pictures from the day!
Gotta show off the belly before we go!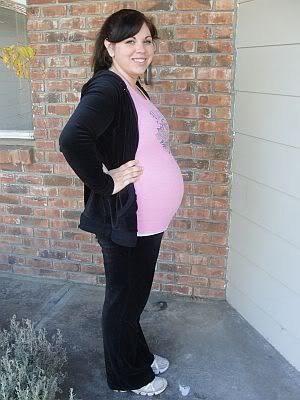 It's crazy cold for Salinas!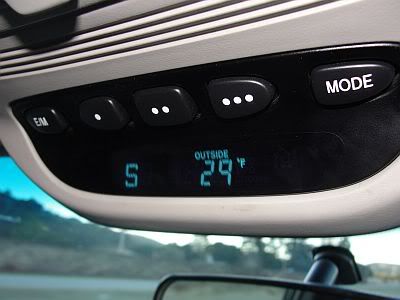 I forgot gloves for Milo. These are a little big but they get the job done!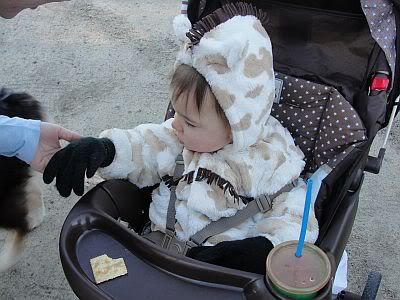 Family shot!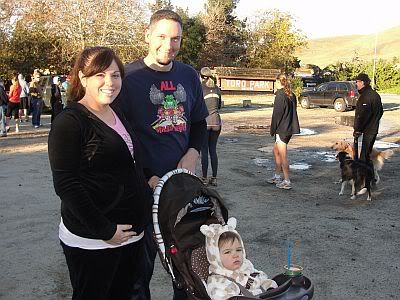 Doing new things with old friends! Two of my girlfriends from high school, Kate, her son Colton, and Erin!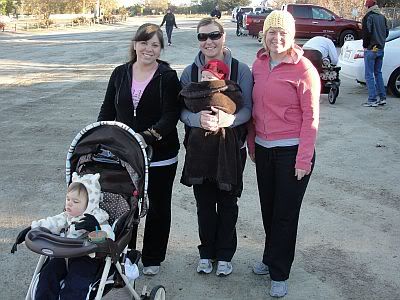 I noticed I wasn't the only prego runner.
Erin and her mom, Carol, pushed Milo a lot of the way. I'll have to run with them more often!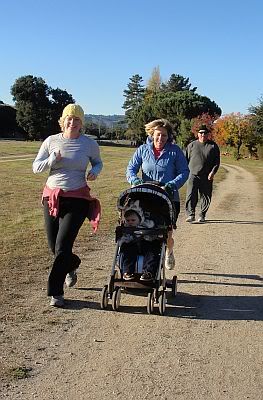 On our way back... that really wasn't so bad!