Milo and my brother, Ben, share the same birthday. Growing up, all of Ben's birthday parties were huge Halloween extravaganzas, and I don't think any of us minded. So, it only made sense that for Milo's first birthday we have a Halloween party! Milo was such a good boy, though smiles were hard to catch on camera. He gets so serious when there are either crowds of people or cameras out, and this night there were lots of both. Here are some pictures of our celebration, enjoy!
Milo in tights, getting ready to put his cow costume on!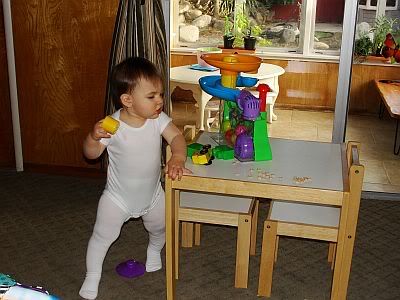 Party time!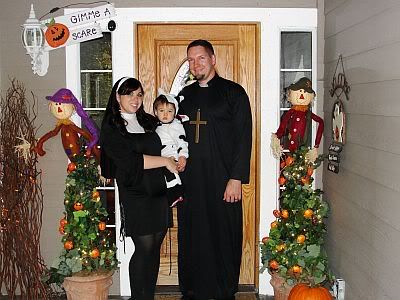 Mini Jack-o-lantern pizza's for the kids! Grown-ups had mini pizza's with pepperoni, pepperoni & olives, or olives and artichokes! Mmmm!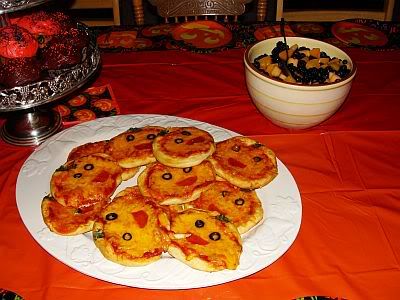 Adam almost gets Milo to smile for the camera!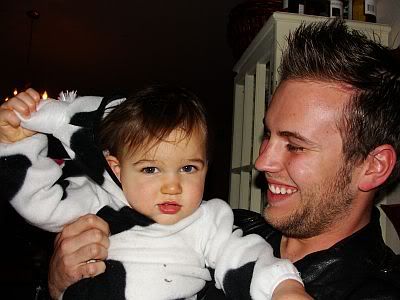 A little freaked out by having a room full of people singing to him.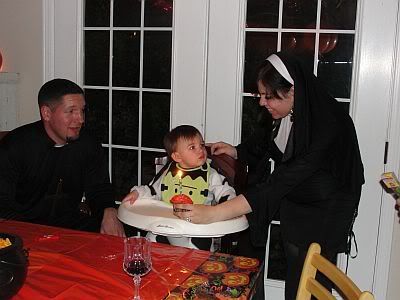 He refused to eat the cupcake. He was completely distracted by the frosting and spent the whole time trying to wipe it off.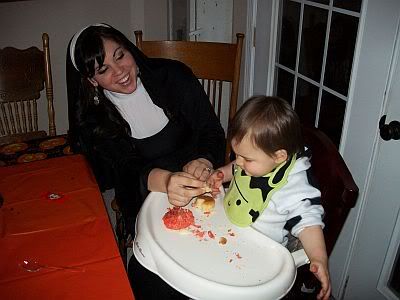 Presents!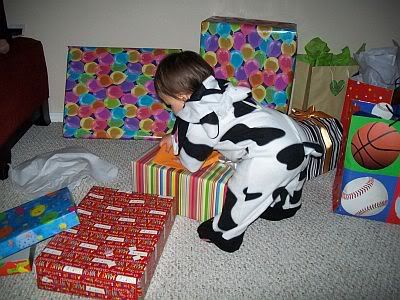 Happy first birthday Milo! Hope you had fun!