Yes!
And it was SO fun...
And you all found it SO fascinating...
That we are going to do it again!
Do what?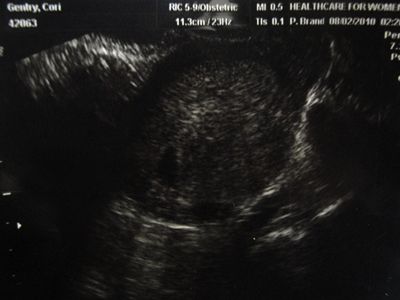 HAVE ANOTHER BABY!!!
And more importantly, blog about every amazing, disgusting, shocking and miraculous detail of it!
Yes it's true. On Wednesday, June 28th (Milo's 9 month birthday) I decided to take a pregnancy test just because I knew I'd be having a drink or two with three of the sisters previously known as Cheatham (Amy, Kylie, & Stacy) that night. It had only been a month since I had stopped breastfeeding, I hadn't had a period since January 09, and I had fertility issues in the past so I thought the chances I'd conceive on my first postpartum ovulation was unlikely.
But not impossible! I got one big fat positive, ran out of the bathroom and told Eric who asked if I took two (just like last time), my brother was over so he heard, I texted Amy a picture of my test, called my mom (she asked how it happened, why do people always ask that) and then my dad asked if it was going to be black (just like last time). I took another test for Eric.
So... we are thrilled (in case you couldn't tell). I had to endure five agonizing days of having no idea how far along I was. Fortunately I was able to go in on Monday and the ultrasound tech said I look like (based on the size of the yolk sac) I am 5 weeks. I've circled the yolk sac for you guys so you can all see how cute it is.
Awwww... ok it's not that exciting. It's not even an embryo yet, but we are still super stoked about it!
I was ALL excited to take a picture after I had lost all the weight I wanted to lose after having Milo, but I guess I'll be posting growing belly pics instead! At least the new baby will smooth out all the loose skin Milo left, no bikini's for me until I'm 6 months at least. Here is a picture of me 9 months postpartum, total of 52 pounds lost. The belly is just left over from Milo, I'm only 5 weeks along, I wish I could say it was baby!