I finally finished Milo's birth announcement. I decided to design it myself since all the ones I liked online were too expensive, and I'm afraid someone else I know will choose the same one and send it out around the same time as me. That's almost as bad as going to prom and someone else having your dress (which happened to me, it sucks). So here is what I desgined thanks to photoshop and half a dozen diet Rockstars.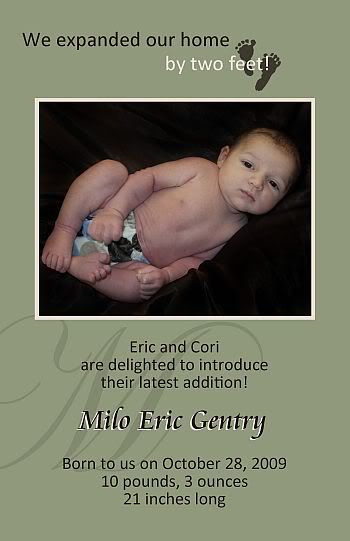 I wanted Milo to be in sepia, but for some reason Kinko's cannot print clearly in sepia, even if you send it out to be printed.
Oh and have I mentioned that my designing skills are for hire? They are. I'll design nearly anything, just ask... and give me money.